About This Course
Semester 02 – Amma class
This is the first class of the WEFAQ UL MDARISS , Which consists of one year. There will be two semesters .
Classes will be five days a week and maximum two hours a day is needed.
Middle pass is required to join this course.
Syllabus of this semester:
 Hifz E QUR'AN (surah al naba to surah al ghashiya)
 TARJMA & TAFSEER (surah ibrahim to surah al kahf)
 BULOGH UL MARAM (Part 2)
 ASAN ARABI (part 2)
 IQRA (part 2,3)
 USOOL E HADITH
 REHMAT E AALAM
 SHARAH MIAAT AAMIL
 ABWAB UL SARF (Part 2)
Learning Objectives
Its Starting Course in Ders E Nizami.
Requirements
Arrange your Books before Starting.
TARJUMA & TAFSEER (14 Sura Ibraheem)
TARJUMA & TAFSEER (15 Sura al Hejar)
TARJUMA & TAFSEER (16 Sura al Nahal)
TARJUMA & TAFSEER (17 Sura Bni Israieel)
TARJUMA & TAFSEER (18 Sura al Kahaf)
IBTEDAI QWAID UL NNAHW (2)
IBTEDAI QWAID UL SSARF (2)
Your Instructors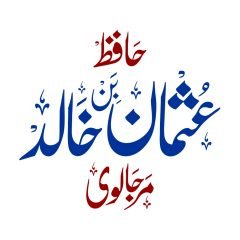 Reviews
(2)

💖اللہ تعالیٰ ہمارے استاد محترم
حافظ عثمان مرجالوی حفظه اللہ
کو سلامت رکھے اور جزاۓ خیر عطا فرمائے
میری دلی دعا ہے کہ انہوں نے دین اسلام کیلئے جو کاوشیں کی اللہ پاک قبول فرمائے
اور اجر عظیم عطا کرے ... آمین 💖
Write a review